I'm finally catching up on things here. The summer is going by quickly. We spent July 4th with Jerry's family at his brother, Wade's, house. The kid's had fun in the pool, and Camille had fun dumping cups of water over her cousin, Caden's, head. He didn't seem to mind much until about the 10th time! I gave a baby shower for my cousin, Carrie. I also enjoyed seeing some family that I hadn't seen in a long time. Lesah is 8 months old. She has grown leaps & bounds this month. She started exploring, crawling & pulling herself up on things all within a couple days. I've never seen such a quick transition. Her new found independence freed me up some. Just before that she was still wanting to be on my lap & crying every time I left the room. Then her first two teeth started coming, and she's back to being clingy again. Camille is my little helper (at least she tries :). She especially wants to help me in the kitchen. She has a little stool that she likes to pull up to the counter when I'm cooking or baking. She says, " I help you, Mommy. I help you." She 's also becoming more independent. She really caught me off guard one day when we were at the park. I was going to spot her as she was climbing on some of the playground equipment when she said , very seriously, "You stay right there, Mommy" and motioned for me step back. She is wanting to do a lot more herself. She loves to ask, "What's this?". I found that it's really helpful to answer back, "What do you think it is?". She surprises me sometimes with her answers. We're hoping to give potty training another go before long. I'm really dreading it though :{
July 4th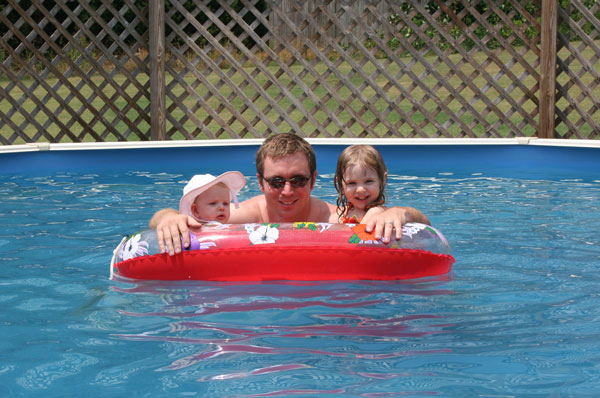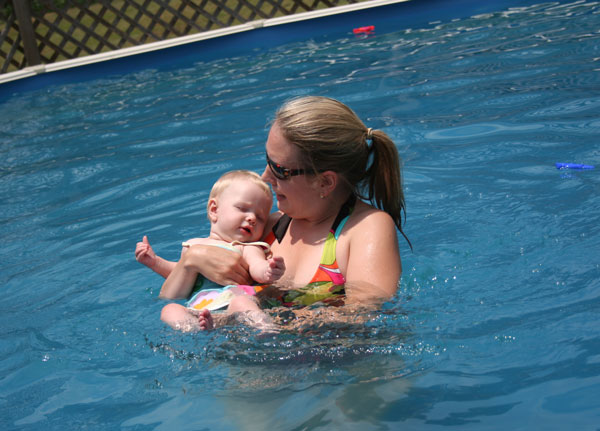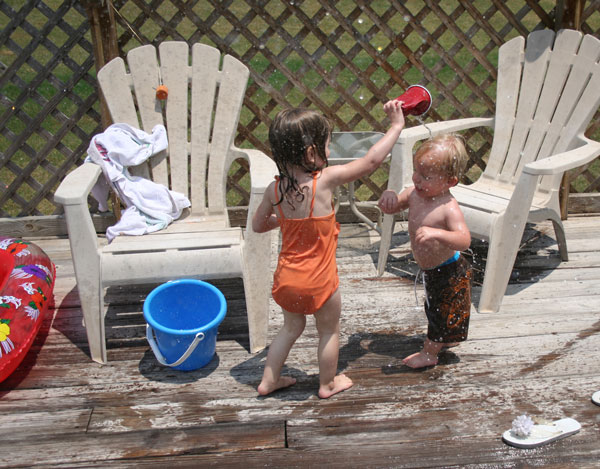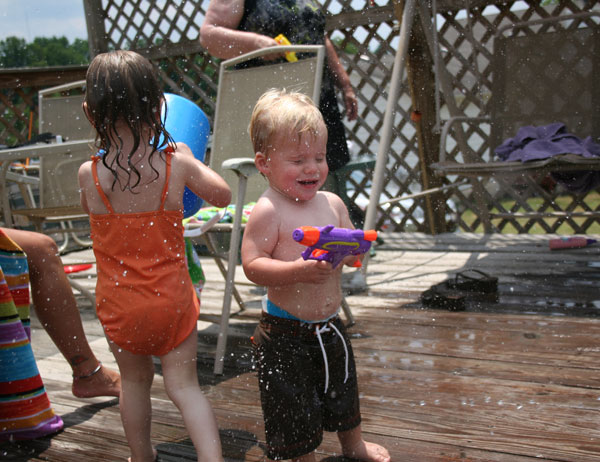 Carrie with Faith & Mandy.. modeling the lovely baby fashions designed at the shower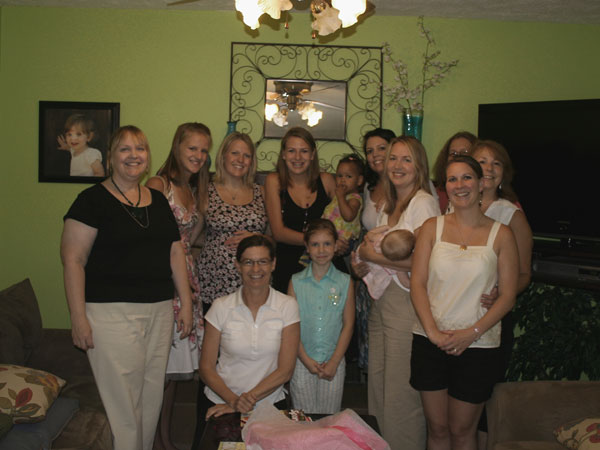 The Pettit Women (I'm not actually nursing Lesah in this photo, though it kind of looks like it)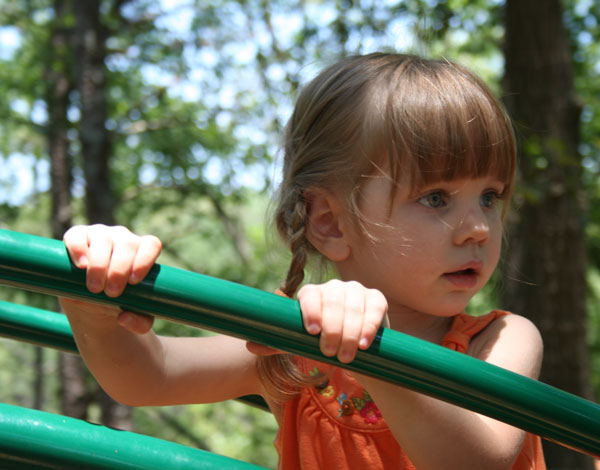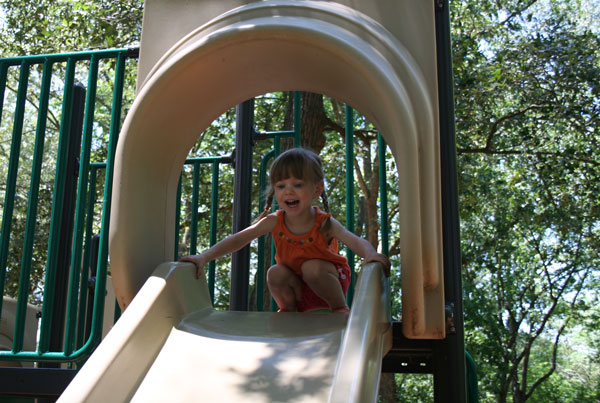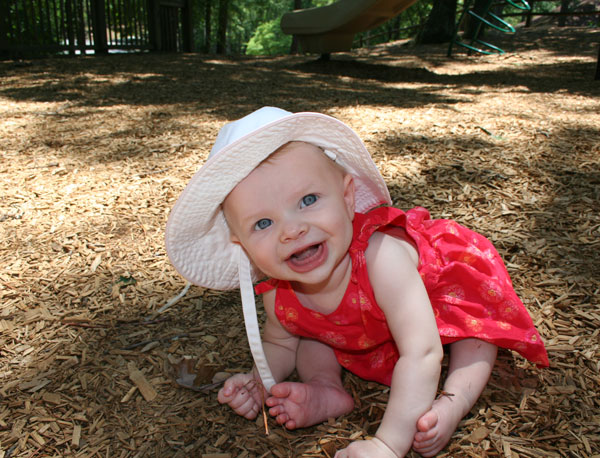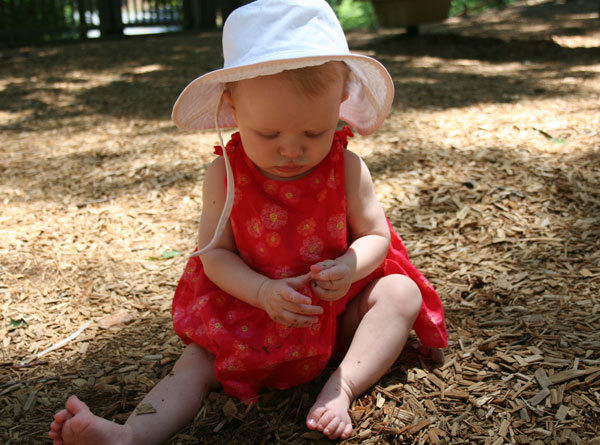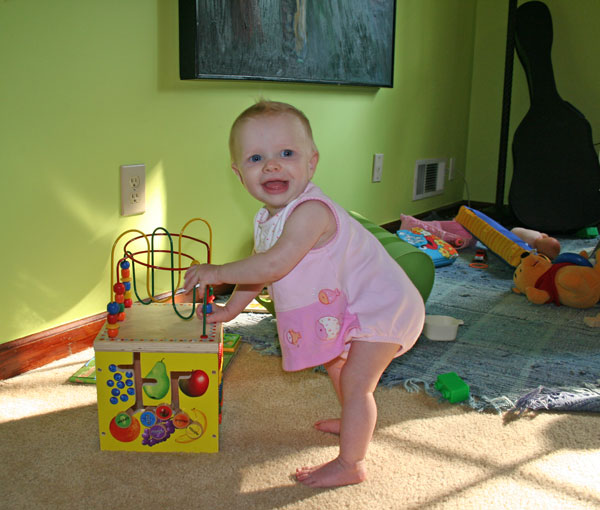 "Hey, look at me!"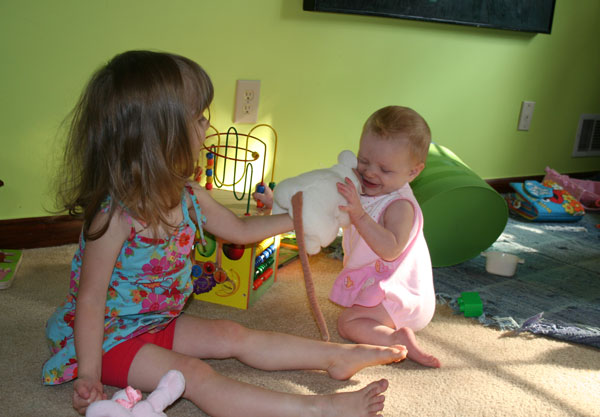 Camille making Lesah laugh with the puppet.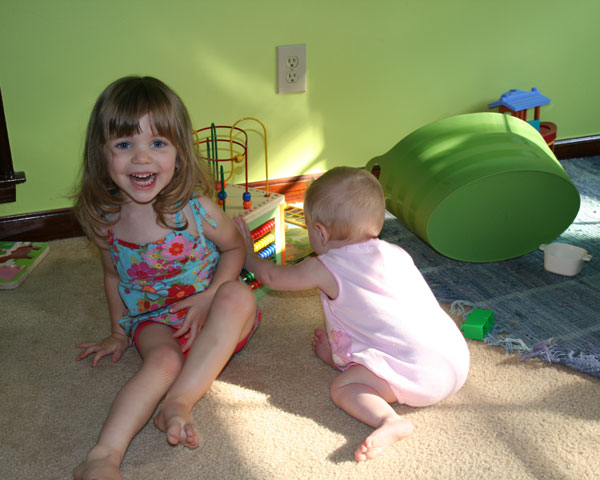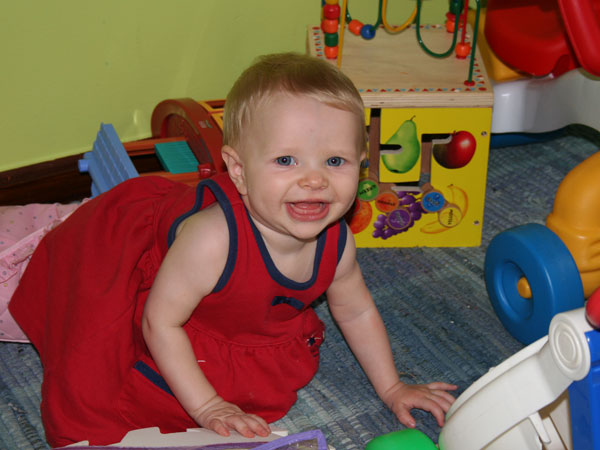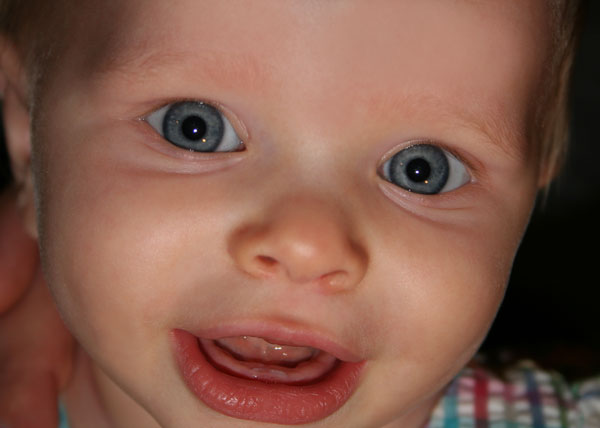 "See my new teeth"
Eight months of endless drool, finally a tiny tooth breaks through........
For months I said- "she's crabby. I think she's teething." , "She's not sleeping very well. I think a tooth is coming in.", "She is drooling like crazy. I'm pretty sure she's teething.", "She feels warm. She's probably getting some teeth." So much was blamed on those teeth. Well, they're finally here.......and we only have 18 more to go..