We had some exciting things happen this month. Some close friends of ours, the Hodgsons, were in town from Australia. We hadn't seen them in over a year. They were only here for a few days, but we had a nice time catching up. Lesah took her first steps! We didn't get pictures, but we have it on video. The most I counted was14 steps in a row. They were very slow deliberate steps. She also got her two front teeth in and is working on a couple more. She loves to play games like peek-a-boo, passing the ball back & forth, and fetch :) She also loves to eat. She'll eat four 4 oz jars of baby food per meal ( yet she's still below average weight). Another exciting occurrence- Camille is potty-trained!! Yep, it finally happened. We can even leave the house without worrying that she will go in her pants. There are still the occasional accidents when she waits to long to go. She is really enjoying her ballet class. She is going to be dancing in a recital sometime this spring. The Pettit family celebrates four birthdays in October (three nieces & one nephew), which my sisters mercifully combined into one big celebration. Below is a picture of my parents, my sisters and I with our families (minus one nephew). I got my hair cut. That was a big event for me, since it's the first time I've had it short in 10 years! We took a trip to Burt's Pumpkin Farm to get a pumpkin. The girls enjoyed the hayride and walking amidst all the giant pumpkins. We got a rather large pumpkin which I carved and took several artsy pictures of. For Halloween Camille dressed as a mermaid & Lesah was a duck. They looked so cute! My sister, Elaine, came over with her kids to trick-or-treat with us. Camille wanted to linger in the doorways, waiting to see how much candy she could get.
Lily Hodgson with Lesah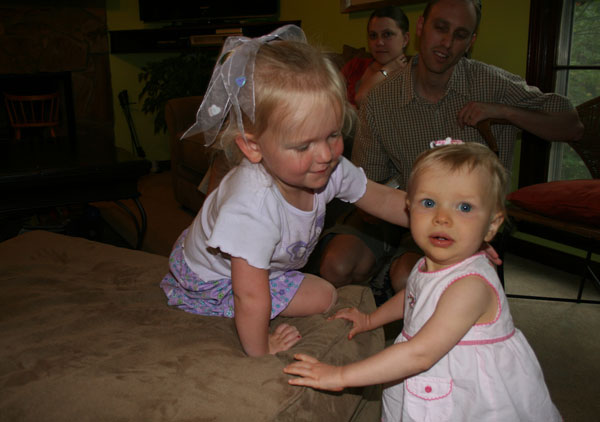 Scott, Sara & Lily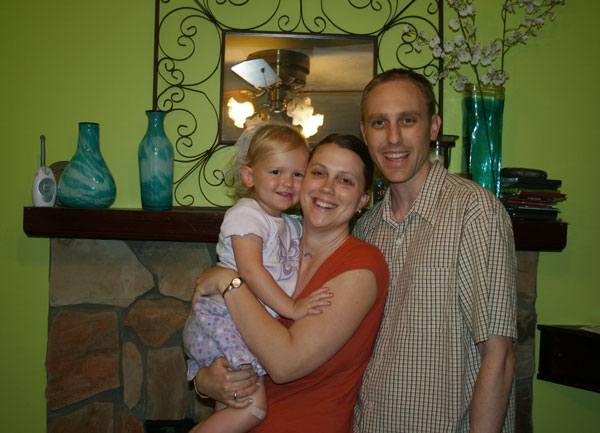 My family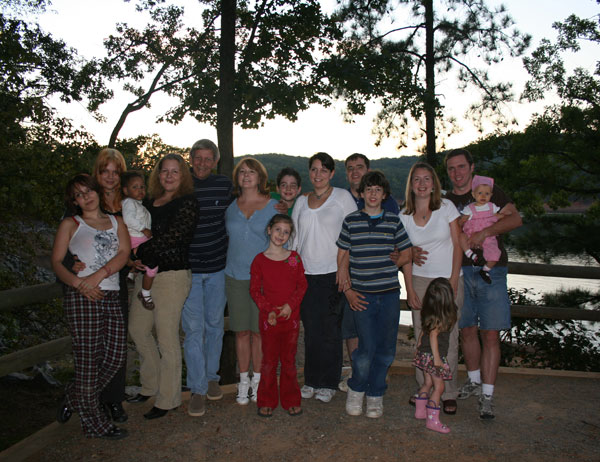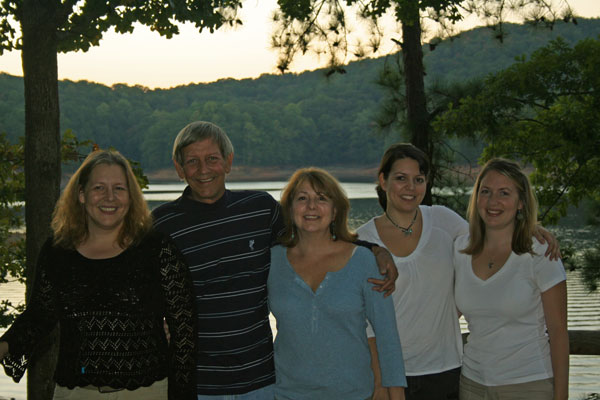 Below: Camille in her kitty boots that she insists on wearing almost every day now.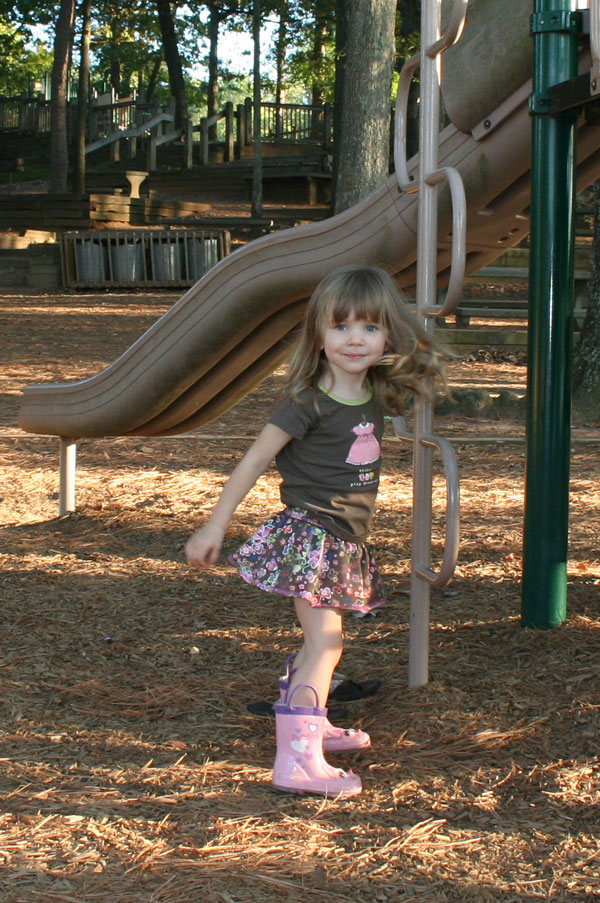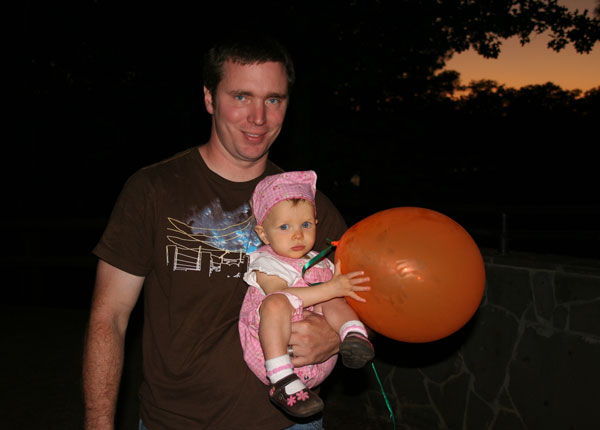 Burt's Pumpkin Farm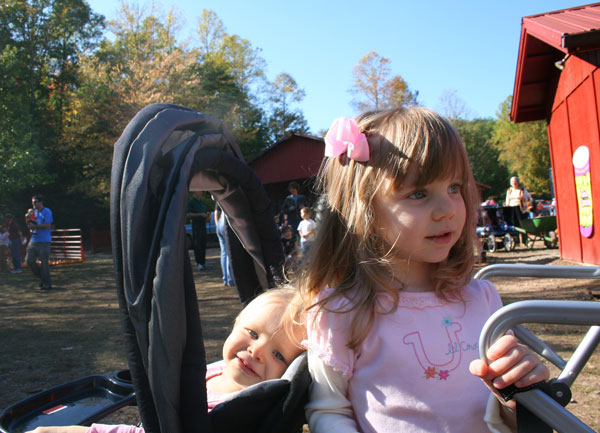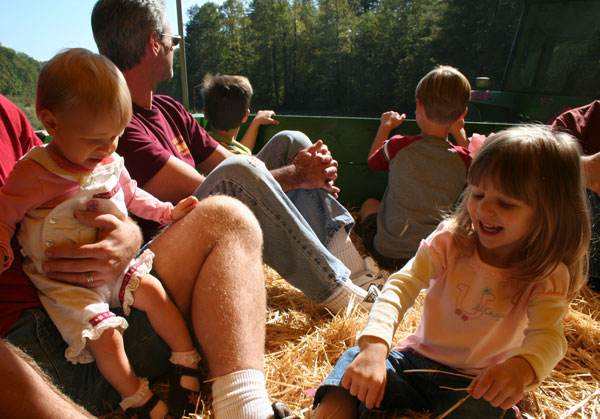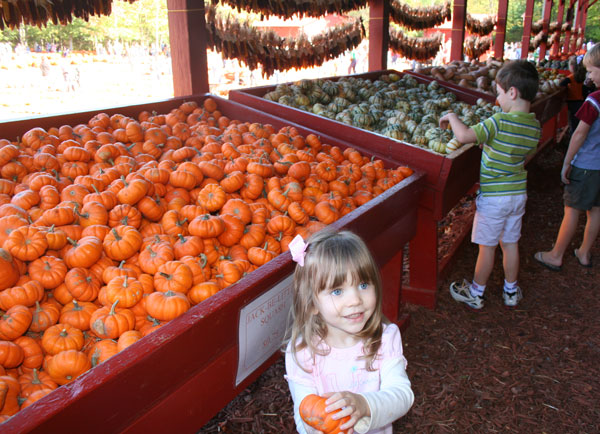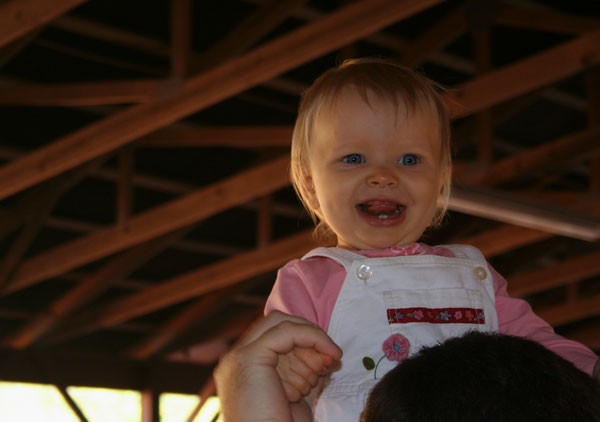 This picture turned out so cute that I wish I didn't have the silly gourd around my neck.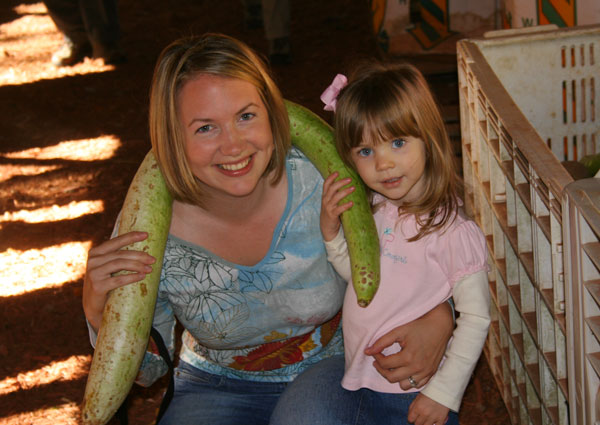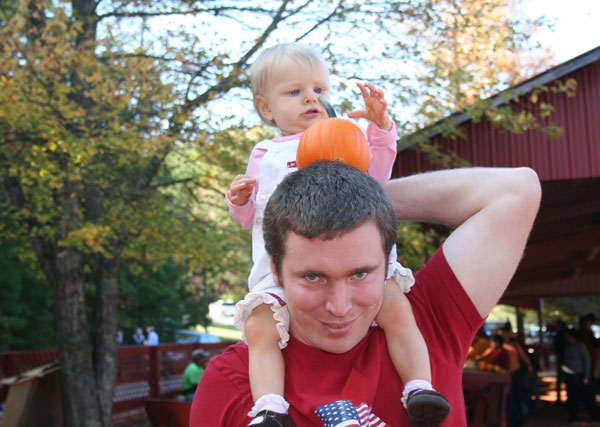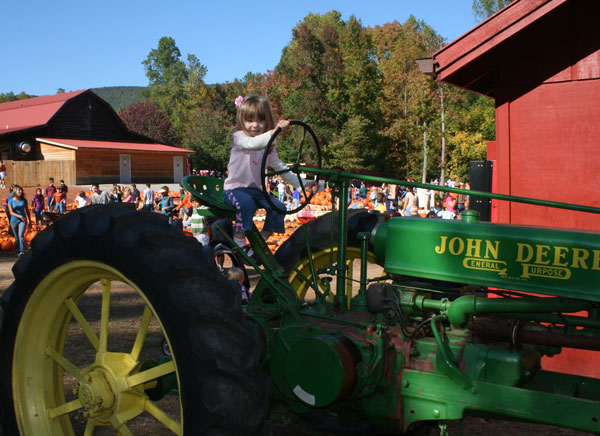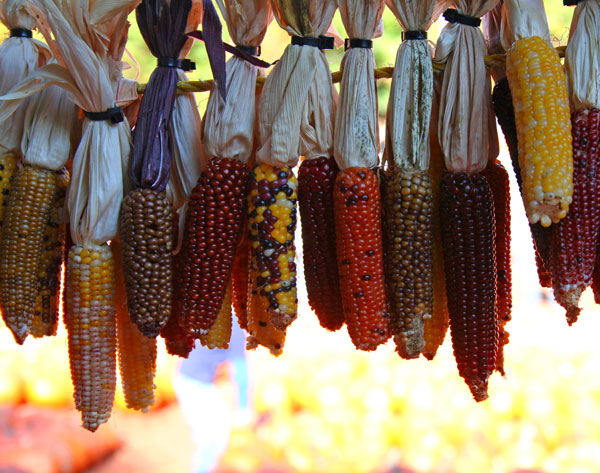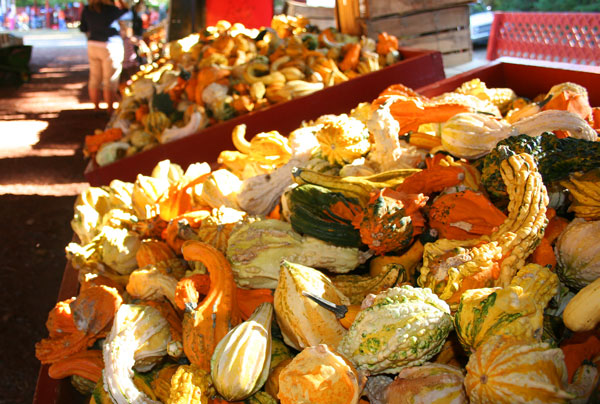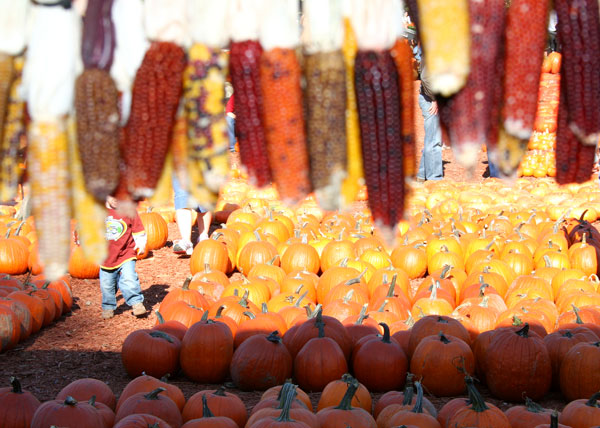 Lesah shows off her two front teeth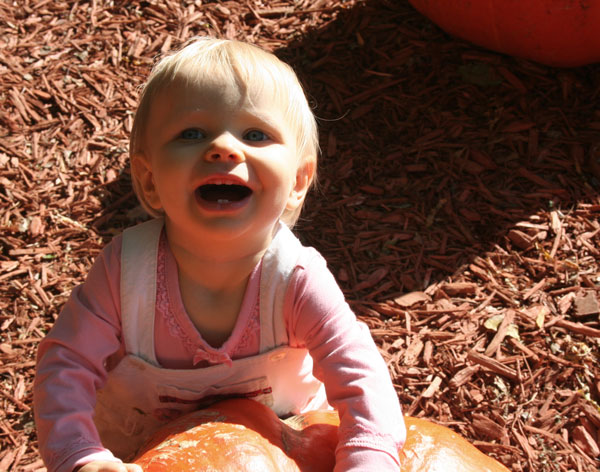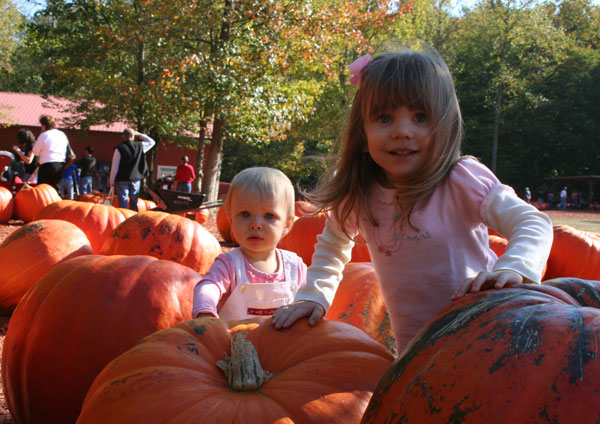 Are they cute or what?!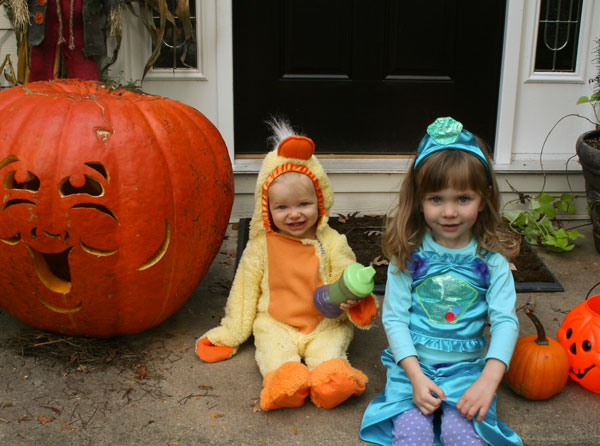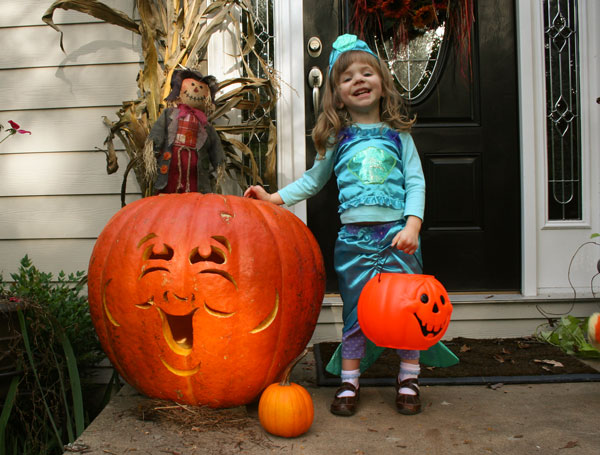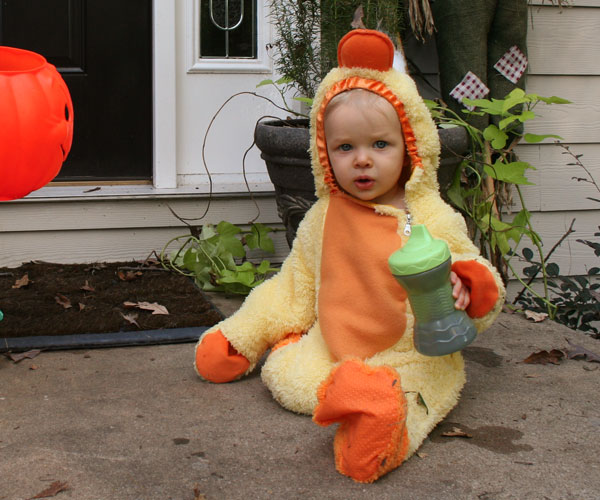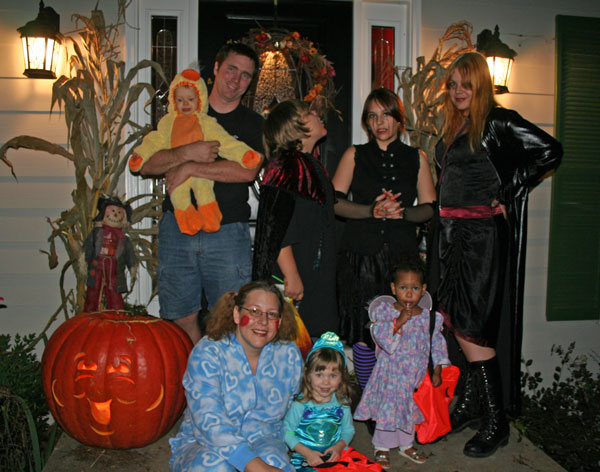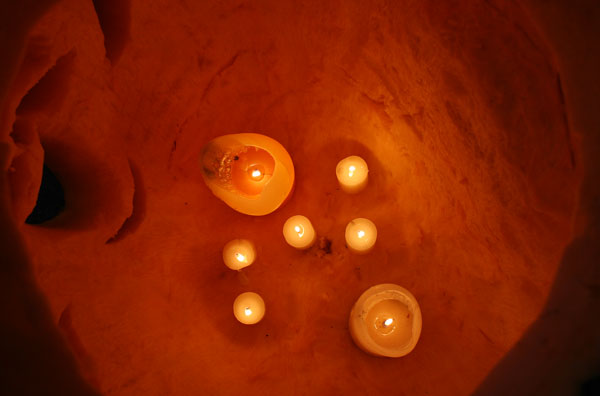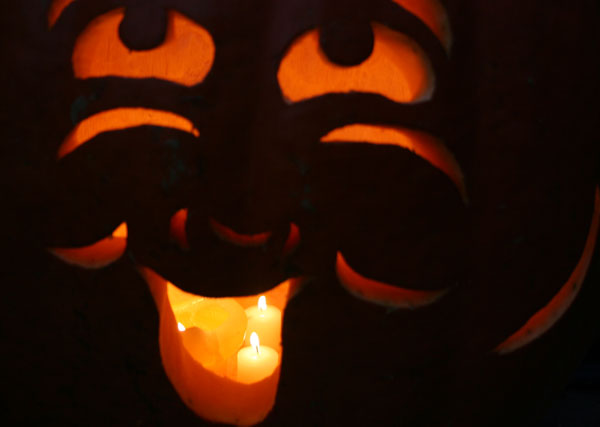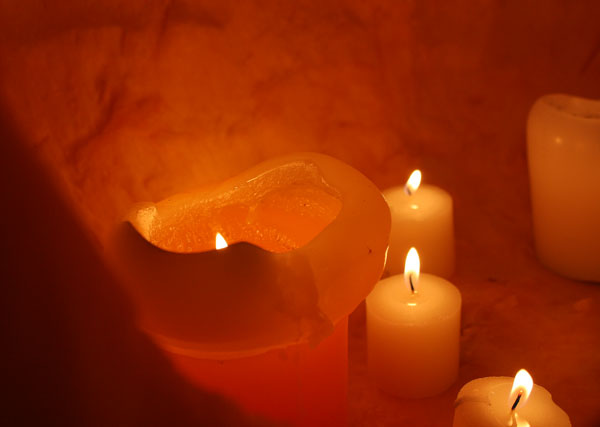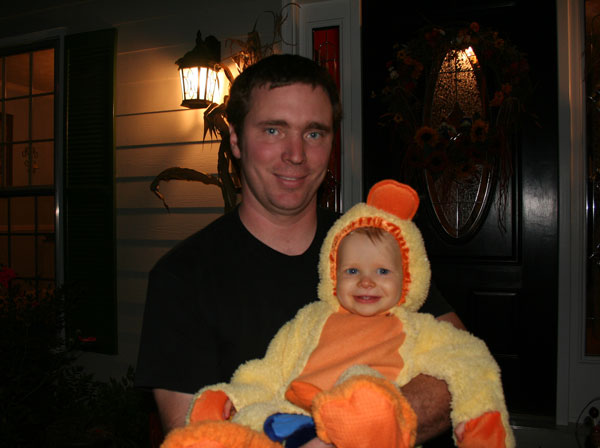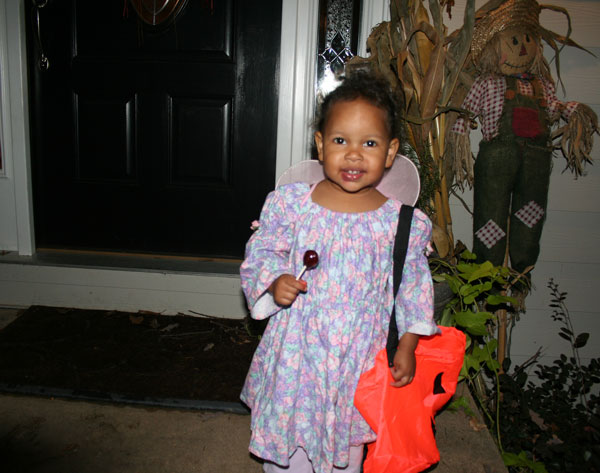 How appropriate!