April has been a crazy busy month. We started out with Camille's 3rd birthday party. It had to be post-poned because Camille got sick just in time for her party. Thankfully, she didn't realize her party was being cancelled. It ended up working out well to do it the following week. It was her first birthday party with all of her friends. We had a Dora/fiesta theme. I think she had a really good time. Lesah is getting so big. She's 17 months old. She has a very sweet personality. "Thank you" is one of her favorite sayings. She does have a bit of a temper, but her screaming fits are brief. Camille looks out for Lesah a lot of the time, telling me what Lesah wants: "Lesah wants her drink.", "Lesah says she's done eating." and "Mommy, I don't like it that you won't give Lesah anymore cookies".
Jerry & I were able to go to my cousin's wedding in Connecticut. The girls stayed with his Aunt Katie & Uncle Steve for the weekend. It was nice for us to have a weekend away together. We had a great time. A lot of my family was there, and it was good to get together with my family from up north that I rarely see. That girls had a great time too. When we came to pick them up Camille said, "I want to stay and have lots & lots more fun!".
Also this month-We signed a contract on a house to be built. We soon realized that we were mislead on some things during the sales process. We were unhappy with how the builder handled it, and they offered to let us out of the contract. It was a huge disappointment, however, there was another builder in the neighborhood, so we decided to check them out. The neighborhood is less than a mile from Jerry's office, and we love it! We feel much better about working with this builder & we now have a new contract for a different house on the lot I wanted from the very beginning. It was a frustrating process, but I really feel like God's hand was in it for the good. Needless to say, we are extremely excited. The house should be ready by November 1st. Now we just have to get our house ready to put up for sale.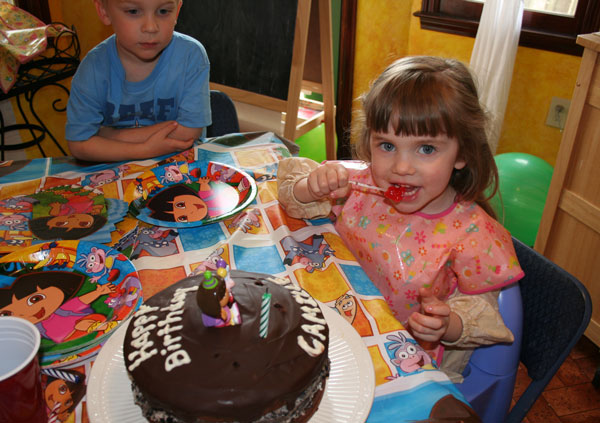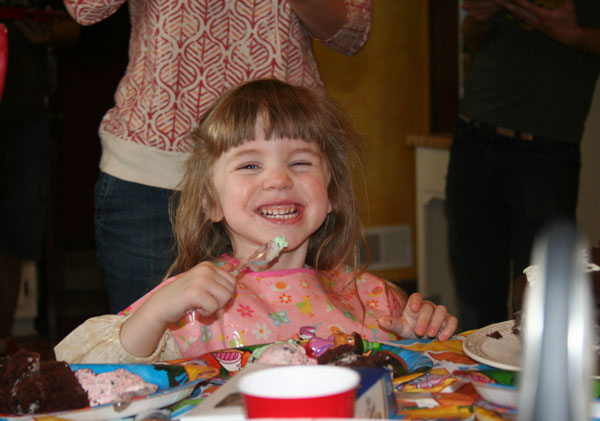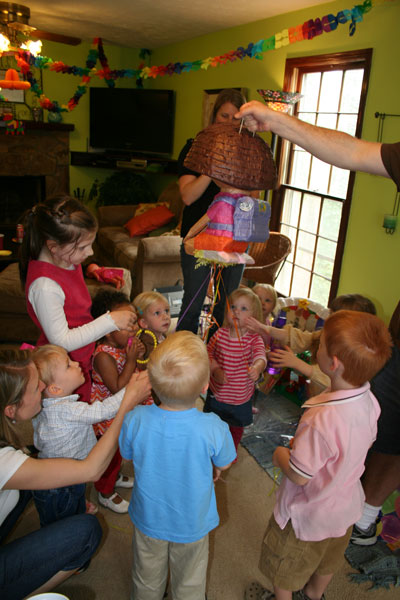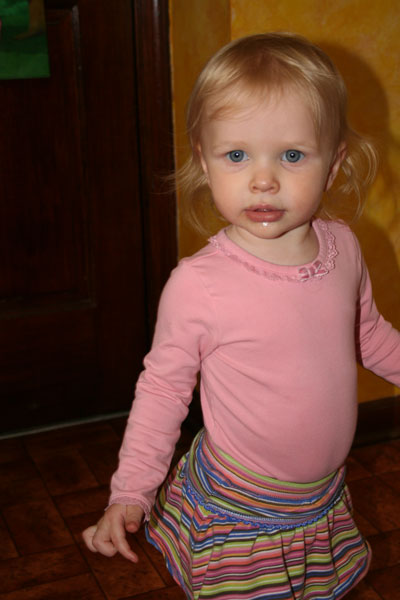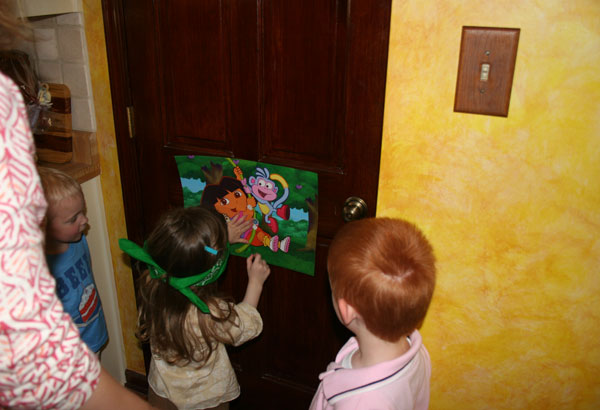 Sticking the bracelet on Dora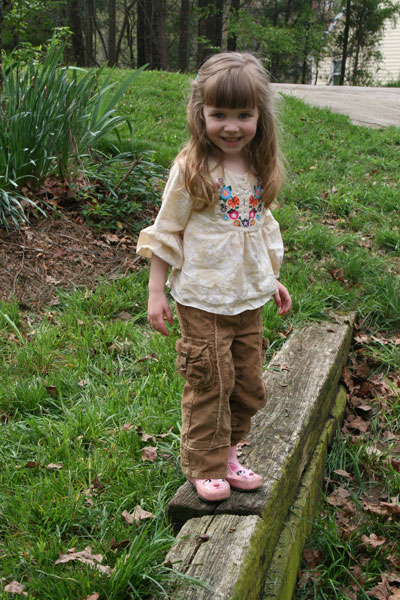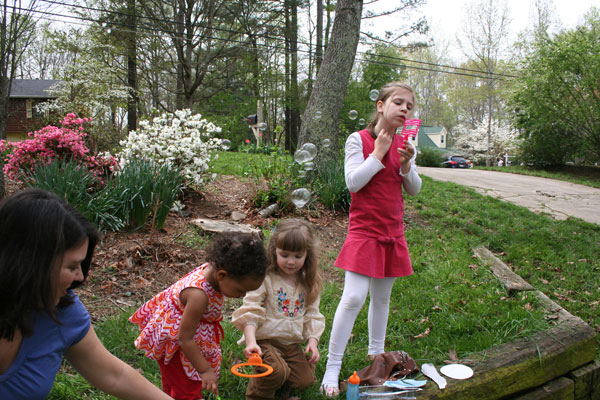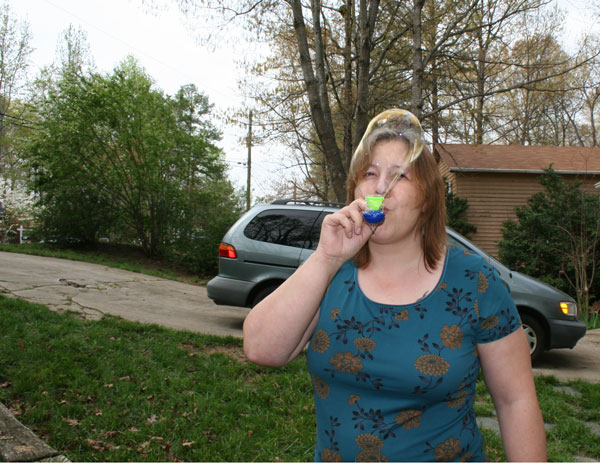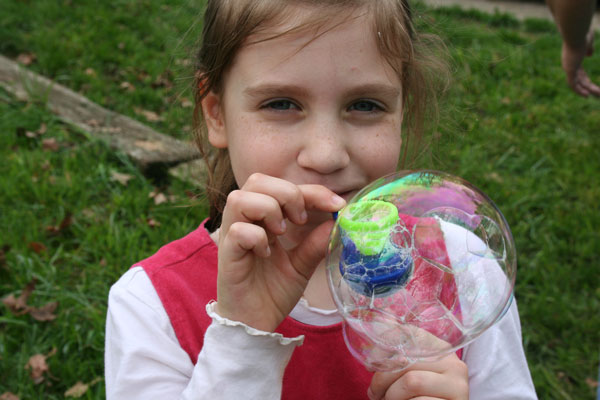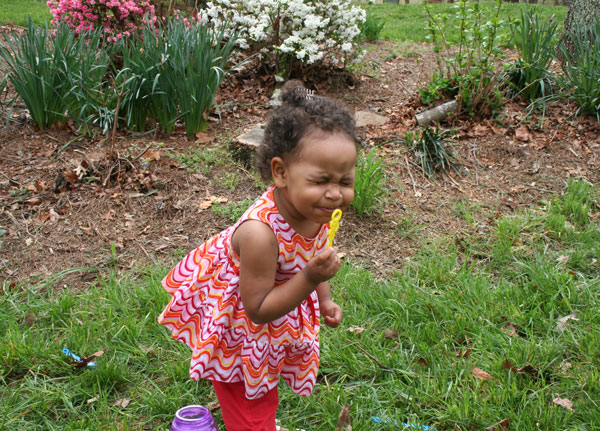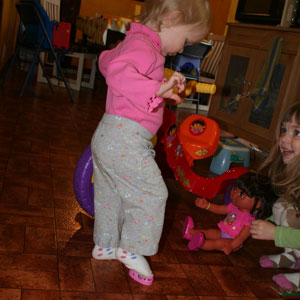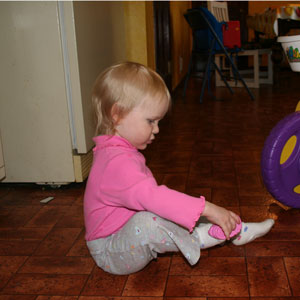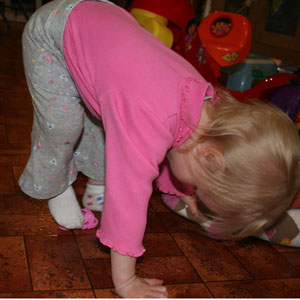 Lesah- desperately trying to put on the shoe from the Dora doll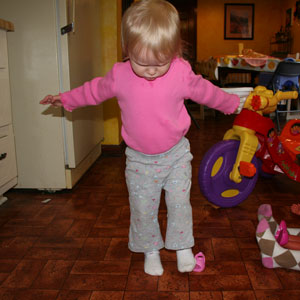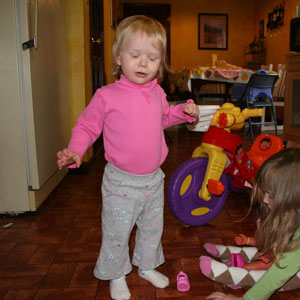 It just won't fit!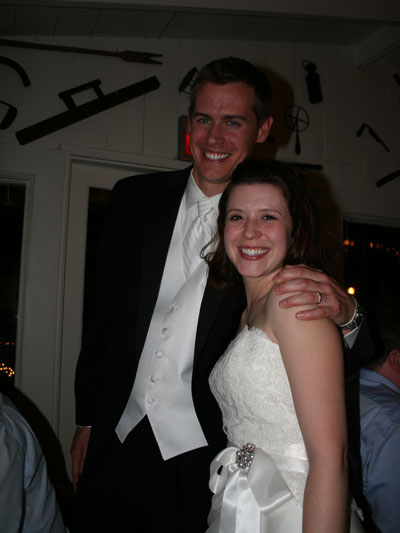 My cousin, Erik, & his bride, Bethany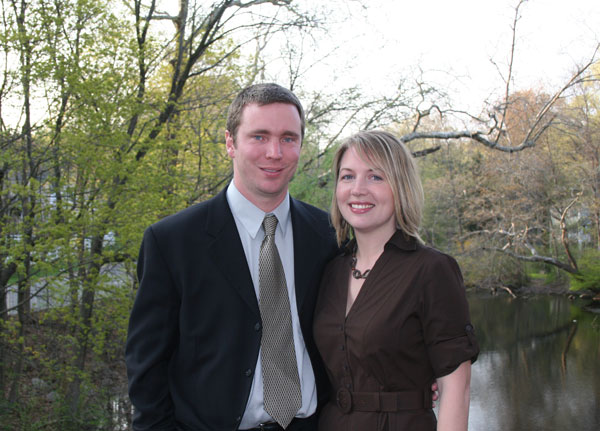 Me & this handsome guy I picked up at the wedding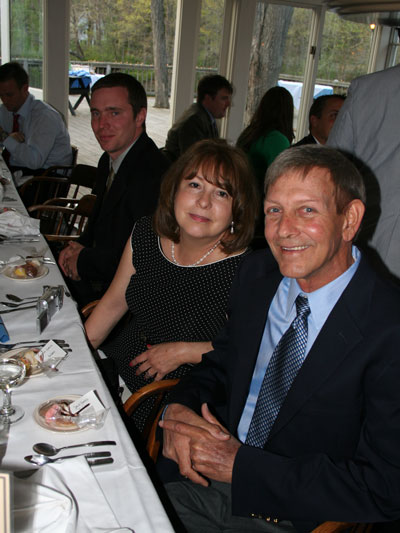 Mom & Dad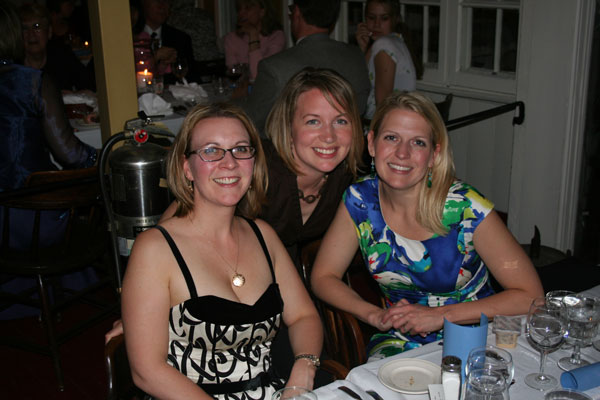 With my cousins- Mandy & Carrie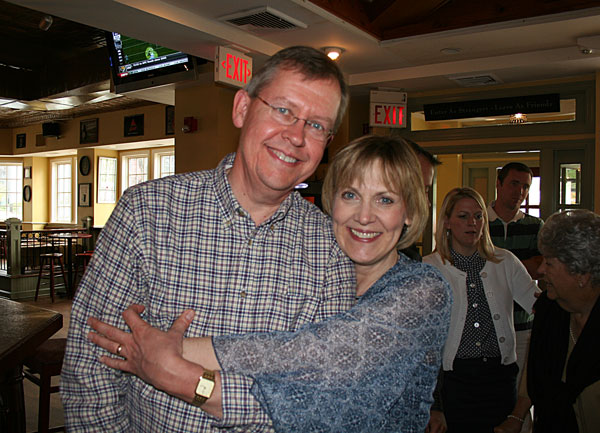 Parents of the groom- Uncle Mark & Aunt Ann (Yeah, we share some genes....can you tell?)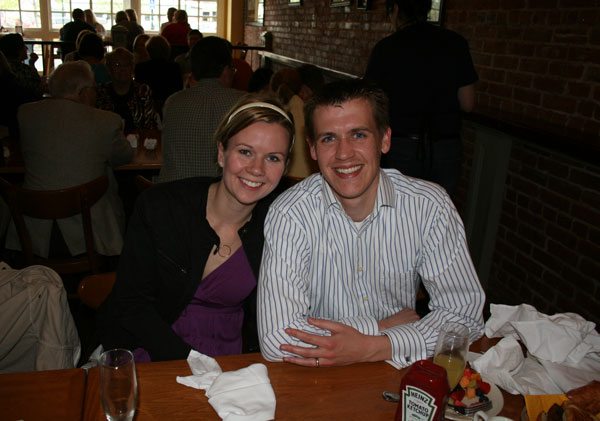 Cousins- Adam & his wife, Sherri
Cousins, cousins, cousins- Travis, Joe, Ben & there's that handsome guy again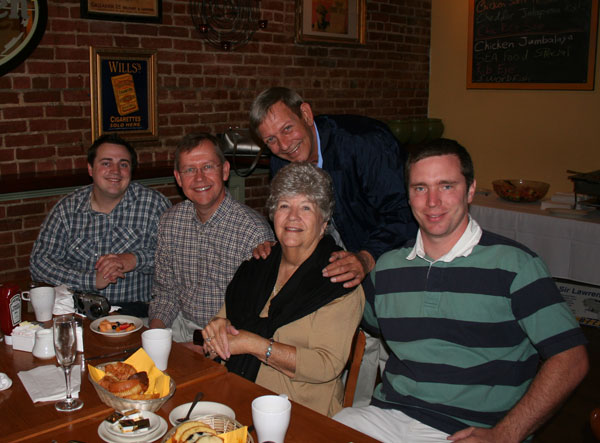 Gramma with the guys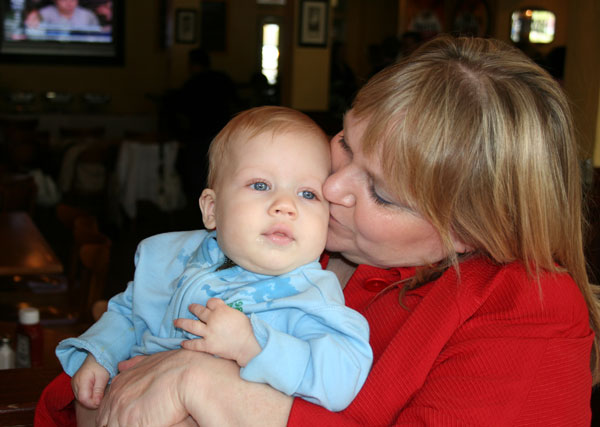 Sweet baby, Trey, getting kisses from his gramma (my Aunt Kris).
I barely heard peep out of him all weekend. He just smiles & kicks.