August was great. We enjoyed some unseasonably cool days, and tried to take advantage of them by spending time lots of time outside. The girls have grown so much the past few months. Camille has grown 2 inches since April. She's quite the "little mother" to Lesah, and she still enjoys helping me with things whenever she can. Lesah has such a sweet personality. She's very warm & affectionate. Some of her most commonly used phrases are: "Please", "Thank you" and "I'm glad to see you!". She can still be a bit temperamental at times. Sleep is very important. When she's tired she's a mess. We have busy days ahead. Camille starts preschool and ballet is starting up again. I'm doing a Kindermusic class with Lesah once a week, and both girls are finishing up swimming lessons. Jerry went to Bonneville for "speed week" at the Salt Flats. One of the cars he sponsored made a new world record. It was very exciting. Our house is coming along. We have brick and we have walls-yippee!
These pictures are from the Suwanee Greenway- a walking/biking path that runs behind our new neighborhood.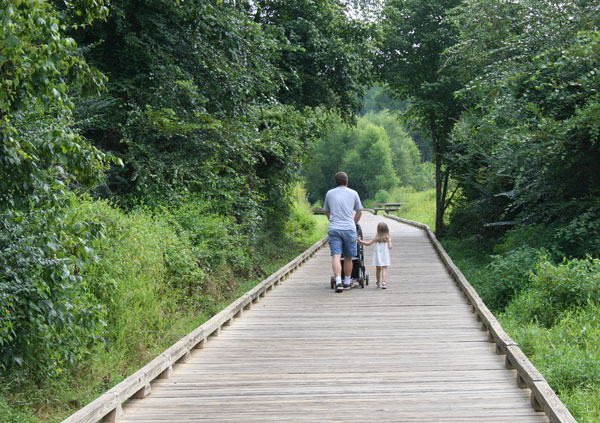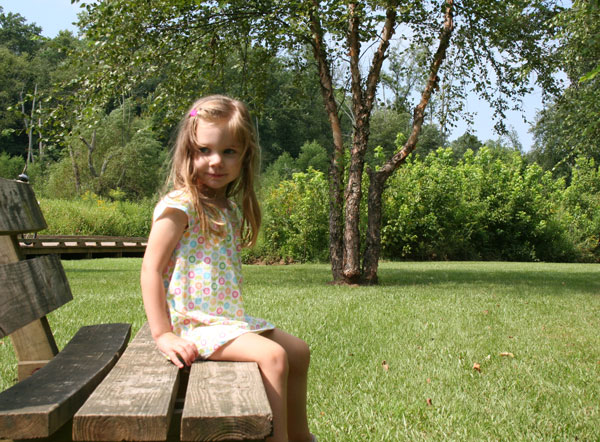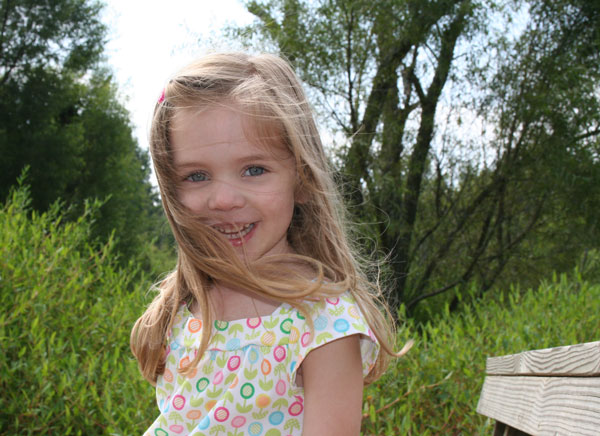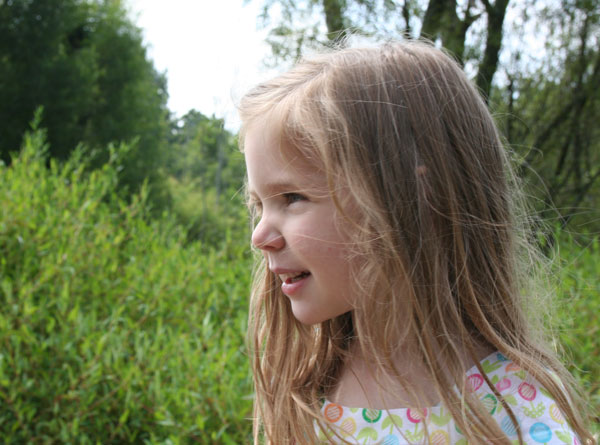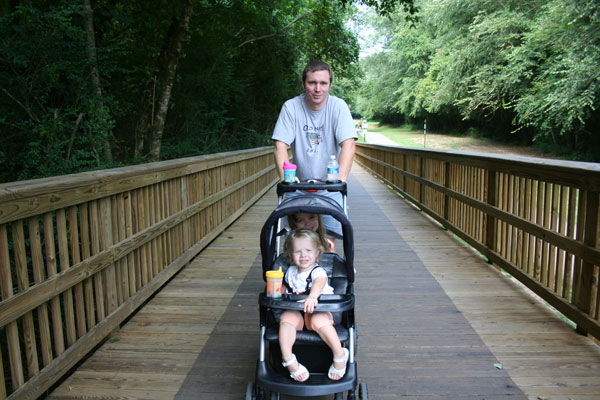 We followed the path to Suwanee Town Center where there is a farmer's market on weekends.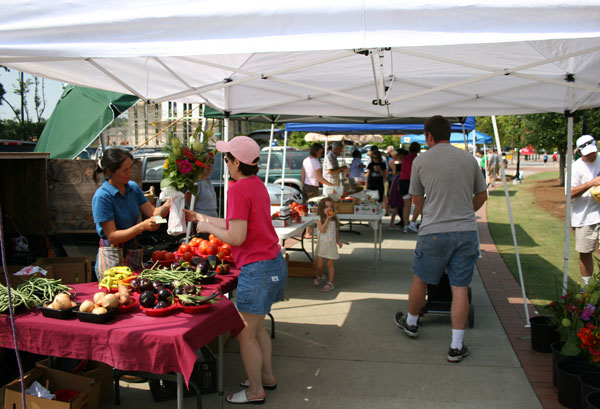 Playing outside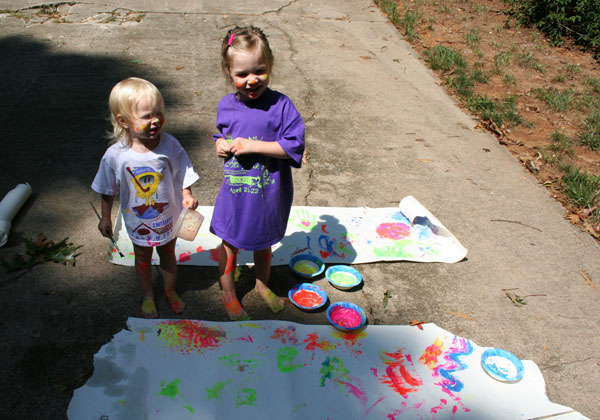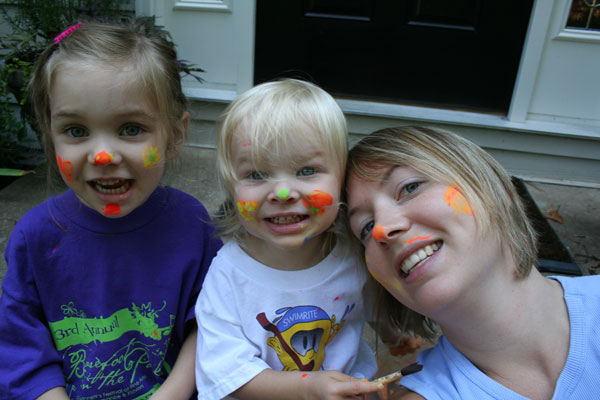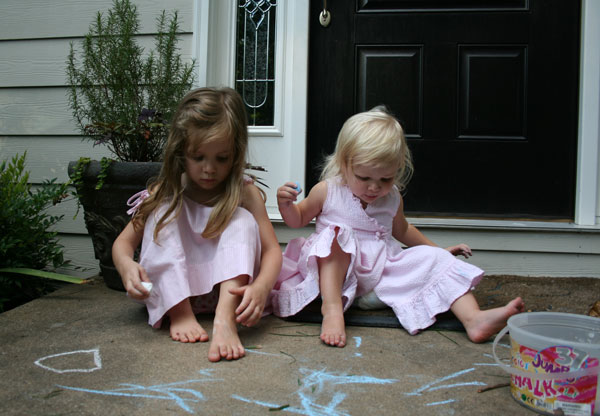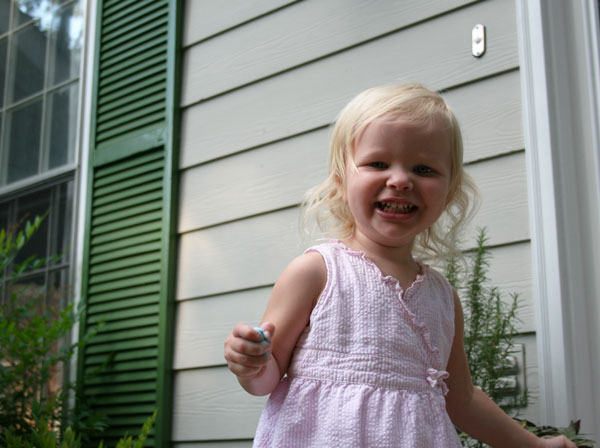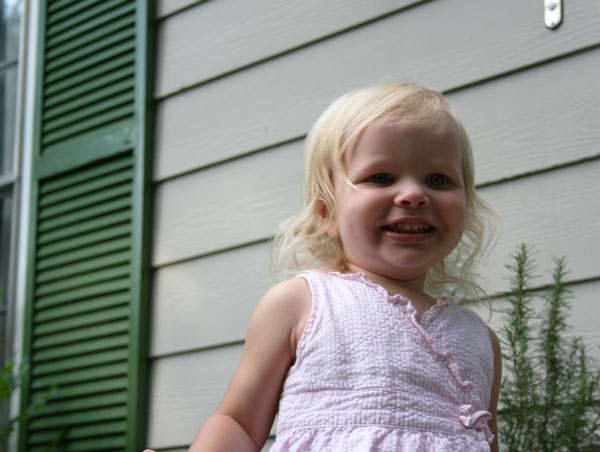 The girls & Jerry with their Bonneville T-shirts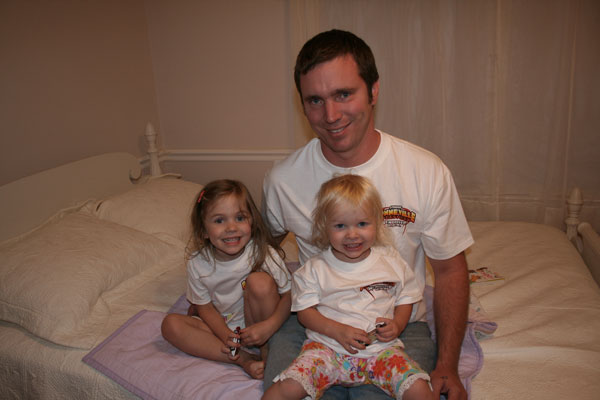 Yellow River Game Ranch
Camille's not so sure about feeding the donkey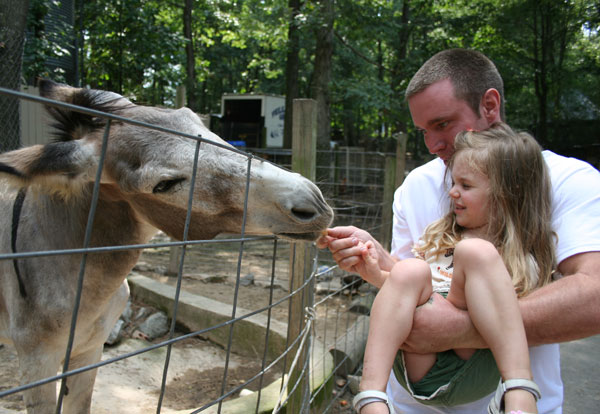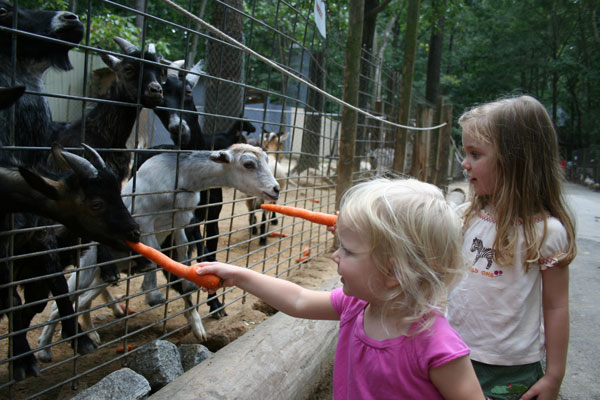 This duck put on her very best bonnet for us :)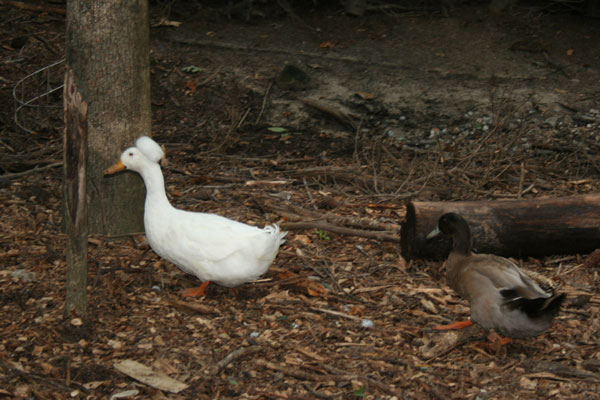 Silly Black Sheep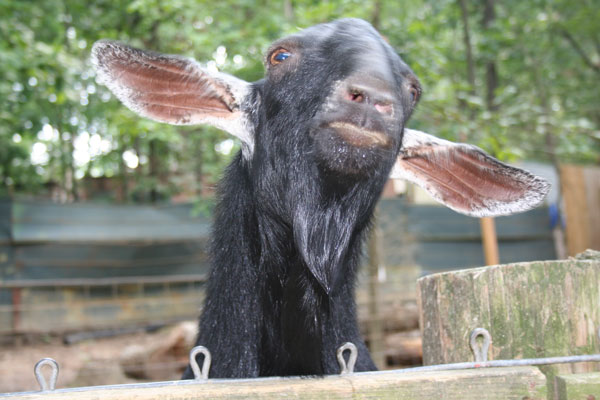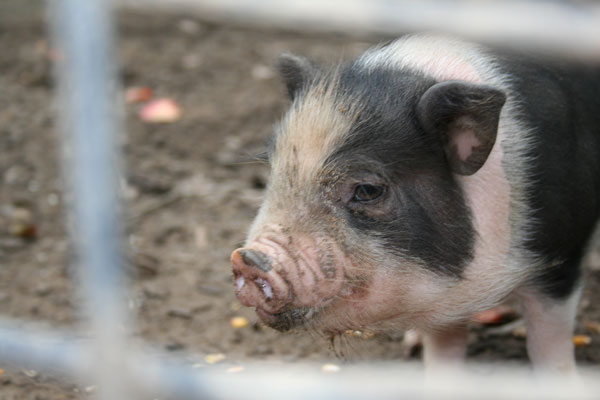 "I didn't do it- I tell you! "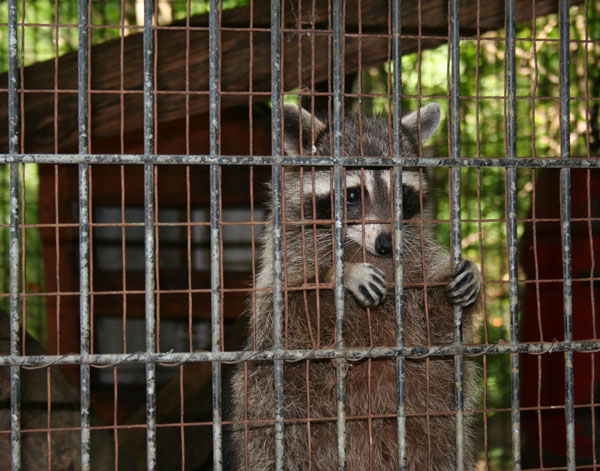 Ready for Thanksgiving?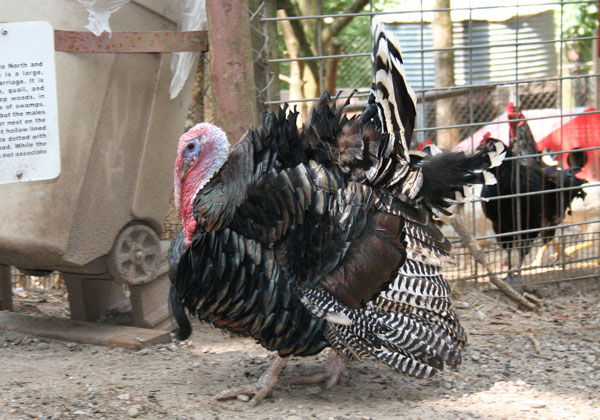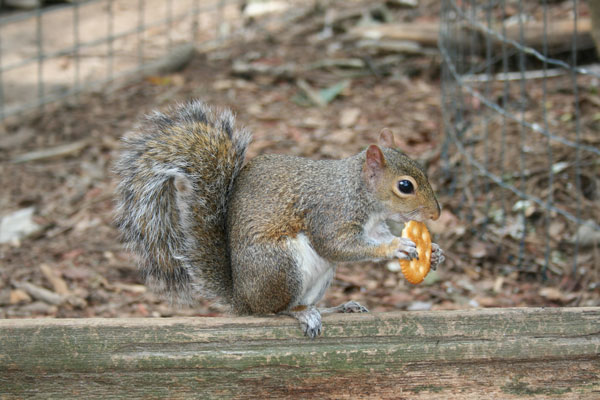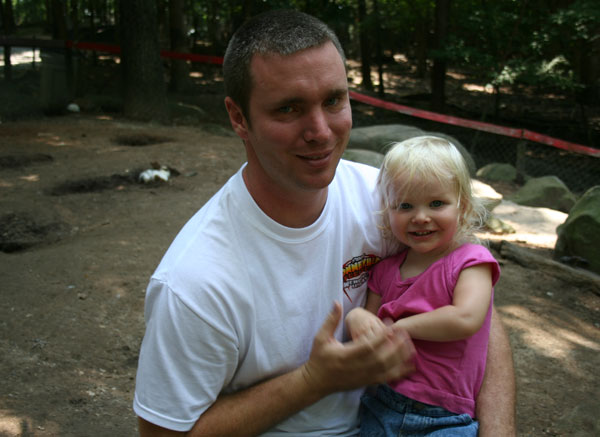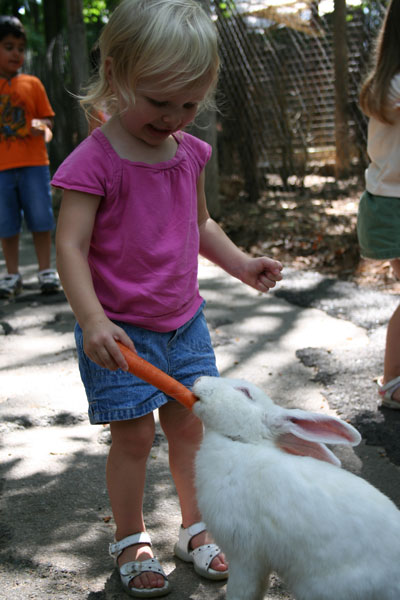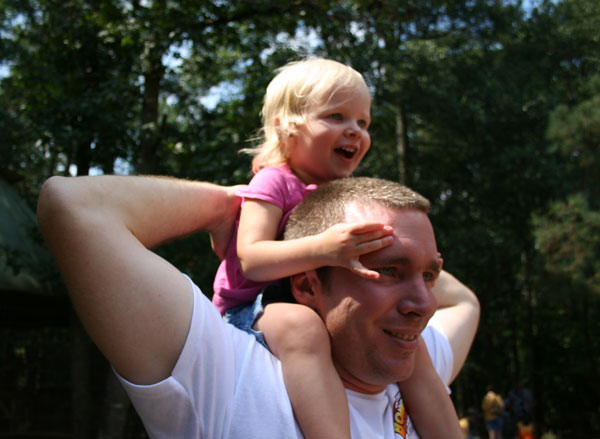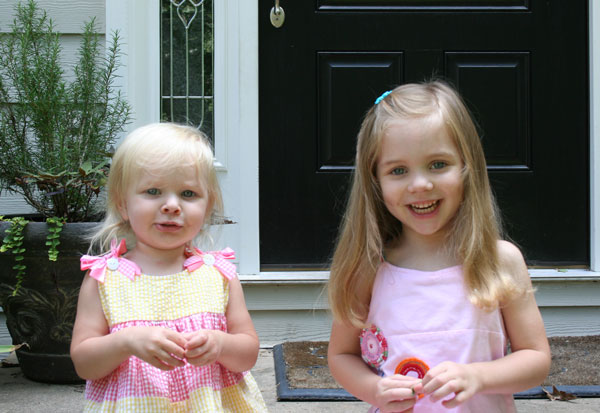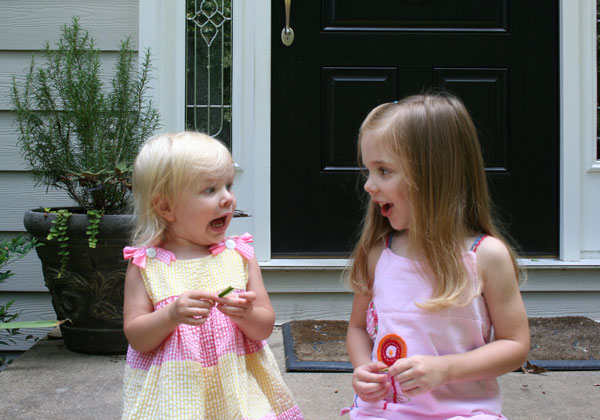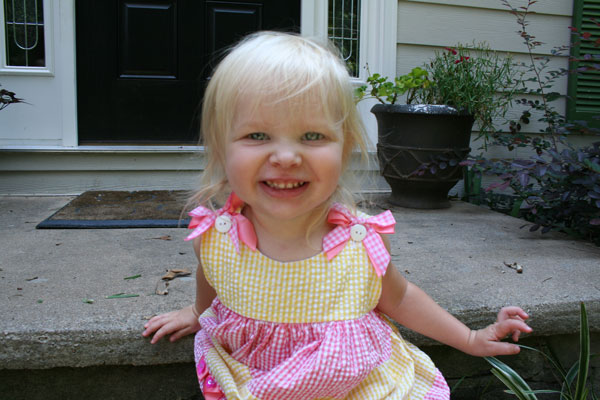 The house- The trim and siding still needs to be painted.